First thing's first, we have a bit of news for all you readers. We at The Full Count will be transferring our hosting over to sportsrants.com. This should give us an opportunity to get a bit more exposure so make sure you check us out over there, and while you're there, check out the rest of the site. We will be up and running on there in the next couple weeks, so look for an announcement in the near future about our full transfer over to Sports Rants.
Starlin Castro isn't having an okay season, he isn't having a bad season, he's having a downright terrible season!! After collecting 207 hits in 2011 and another 183 in 2012, Castro has been dismal at the plate. He even has a negative WAR (-.6) good for 5th worst among qualifiers in baseball. Since about halfway through the 2012 season, Castro has been trending downward and it is simply not improving.
So why has this happened??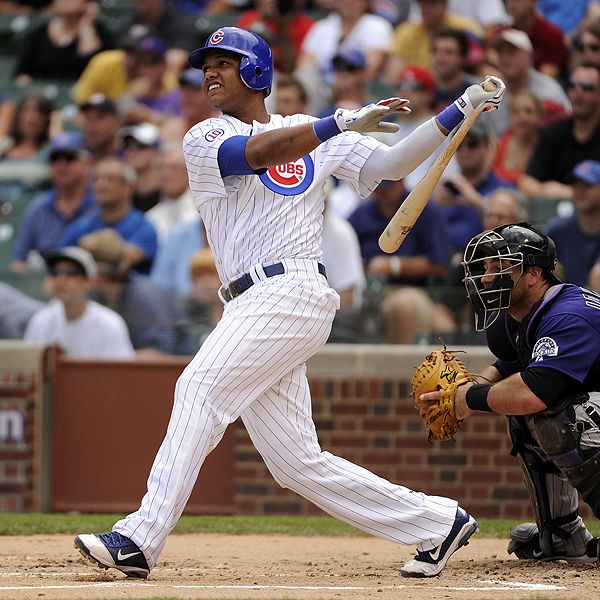 The new regime, led by Theo and Jed (not blaming them at all), really values guys who see a lot of pitchers and get on base at a high clip. Castro early in his career was not one of those guys. The new regime has changed Castro's approach, leading him to be more selective at the plate, but it isn't exactly the type of patience they are looking for. Castro is often taking the first pitch, even ones he can hit, and then expands his zone as his at bats go on. To illustrate this, Castro is currently hitting .222 on the first pitch. In 2012, this number was .294 and in 2011, it was .306. He is simply not attacking the ball like he used to. While some of this may be as a result pitchers adjusting to Castro and not giving him pitches to hit to start at bats, it does not account for that drastic of a difference.
As a result of being dropped to 8th in the order, Castro apparently isn't happy. He however approaches his anger in the right way. He doesn't blame anyone, not Theo, not Dale Sveum, and not hitting coach James Rowson. Instead, he simply acknowledges that he has to do things his way, not the Cubs Way. Some people might see this as a blatant disregard for the organization's way of teaching things, but I like his response a lot. He simply knows that he has to go back to doing what got him to where he is, and that is to 2 All-Star Games before the age of 23. He points out that he needs to quit thinking at the plate and simply let his athletic ability take over. To read more about this, you can check out CSN Chicago beat writer Patrick Mooney's article HERE.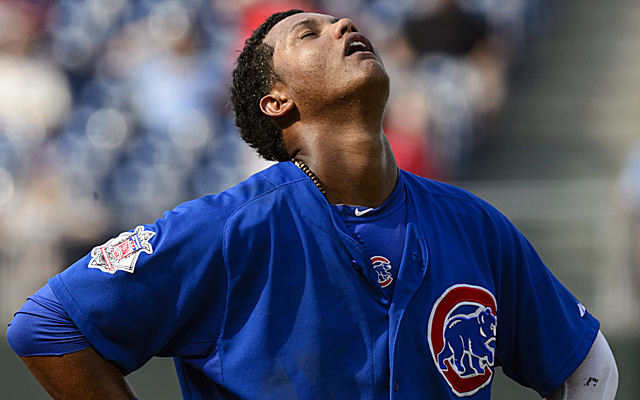 Now I don't have any inside information on the situation, other than what I read, but being a former college player (albeit pitcher), I do have some idea of the psyche of baseball players. Thinking is probably the worst thing you can do, especially while hitting. If Castro is thinking about being patient, he is already one step behind. He proved early in his career that he had well above average bat to ball skills, and that is what got him to the big leagues and allowed him to be successful for the Cubs. He needs to go back to reactionary hitting. Instead of thinking about working counts and getting on base, Castro needs to use the "See ball, hit ball" approach. This will allow him to use his incredible hand-eye coordination and in the end, to be a much more consistent hitter who makes solid contact much more often.
Some people are clamoring for Castro to be dealt in the off-season. That would be an absolutely terrible idea. Coming off of his worst year by far, his value is a fraction of what it should/could be. Trading players at their absolute valley is not a good way to do business. If a team is willing to give you full value for Castro, go ahead, but there is no team in baseball that will do that right now. So Cubs fans, I preach patience. In a lost season, these numbers don't matter. Let Castro go back to his old approach and see what happens. I for one, think he can return to form and be an integral piece for the Cubs going forward. Well, here's to hoping anyways.