We are down to less than 2 weeks until pitchers and catchers report, and since baseball news has been slow lately, let's have a little preview of our upcoming season previews.
Over the next couple of weeks, Wade, Chris, and I will share our thoughts on the upcoming MLB season. We have each came up with our projected standings and through a an extremely uncomplicated point system, we were able to compile a final standings prediction. Each capsule will talk a bit about the off-season changes to the team, what we expect from the team, and where we expect each team to finish. Throughout the process, feel free to share your thoughts with us (we accept hate mail, because hey, it's mail). I will not reveal the complete schedule as we are going worst to first on our picks, but I will reveal our picks for last place AL and NL teams. The AL review will be on Monday, February 4th, followed by the NL team on Tuesday, February 5th.
Without further ado, I give you The Full Count's last place picks for 2013........
THE HOUSTON ASTROS!!!!
And...........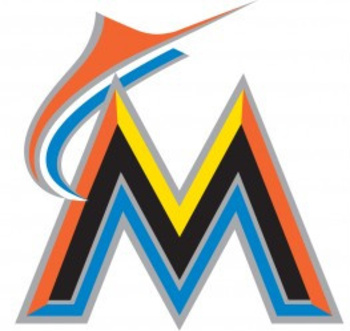 THE MIAMI MARLINS
Hope everyone has a great weekend!! See you all on Monday for Chris' review of the Houston Astros and as always check for updates on Twitter @FullCountBlog