Great Scott!!! (Post in the comment section if you know what movie this is from)
The Cubs have welcomed a very similar duo of pitchers to Chicago, who also both happened to be named Scott. Here are the details of the contracts:
Scott Baker-1 year, $5.5 million, $1.5 million in possible incentives
Scott Feldman-1 year, $6 million, $1 million in possible incentives
These deals are both eerily similar, with Feldman and Baker both having 1 year deals where they can earn up to $7 million over the course of the year. These are the exact type of signings that the Cubs have seemed to aim for this off-season. They have looked for short term, low cost, high reward players. If they perform, then the Cubs will be able to trade them at the deadline for prospects. If they don't perform, it doesn't cause too much damage to the Cubs' wallet. Here's a little scouting report on both.
Scott Baker-
The 31 year old Baker has been a rather successful pitcher in the big leagues for the Minnesota Twins, but he is coming off Tommy John surgery this past year. Baker's fastball sits in the high 80s and low 90s, but can locate it very well. He also features a slider, curve ball, and change-up. The slider is his out pitch for right handed hitters and the change-up he will use mostly to left handed hitters. He has been very reliable for the Twins, winning 10 games in 2008, 2009, and 2010 before injuring himself late in 2011. He was enjoying a great 2011, with a 3.14 ERA. Baker won't strike out the world, but when he is locating his pitches, he is a fantastic #3 starter.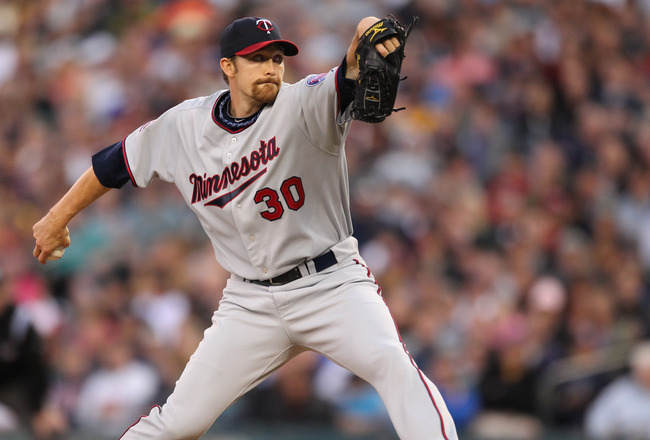 Scott Feldman-
Feldman throws a bit harder than Baker, mostly featuring a sinker in the low 90s and a cutter that can touch 90. He will also feature a slider, a big curve ball, and a change-up. Like Baker, Feldman is more of a contact pitcher, and he will get a good amount of ground balls. Feldman hasn't had the most successful career, but he has also pitched in one of the most hitter friendly parks in Texas his entire career. His best season by far was 2009, when he won 17 games and feature a 4.08 ERA. With the movement on his pitches, Feldman misses the sweet spot of the bat quite often and that is always a good thing.
Verdict-
The Cubs did very well here in both of these signings. They didn't put much money into either guy, and they are only 1 year deals, so there really isn't much risk involved with either guy. However, both have the upside of a #3 or #4 starter, which is exactly what they Cubs need behind Garza and Samardzija. They should keep the Cubs somewhat successful in April, May, and June, and then when July rolls around the Cubs should be able to trade them for prospects that will help in their continued rebuild. I look for Baker, coming off of the now what is common Tommy John surgery to have the better year of the two, but I can easily see both winning 10 games and having an ERA in the low to mid 4's. While neither will strike out a lot of hitters, they should enjoy the pitcher friendly Wrigley in the beginning of the season. They also both keep the ball on the ground enough to have success once the wind starts howling out. Great signing for Theo and Jed and look for the Cubs to sign another pitcher of a similar mold to these two coming up (Shaun Marcum, Francisco Liriano, John Lannan, Jair Jurrjens).
Don't forget to follow us on Twitter @FullCountBlog @TommyM44 @WadeCArthur @cniermann
Also we are working on getting a link to this up on the blog itself, but feel free to check out this spreadsheet to get updated on all of the signings and trades that have happened this off-season in an easy to follow format
Off-Season Tracker