We've been pretty MIA recently in terms of blog posts. Wade has begun tax season, I have been sick, and Chris, well who knows about Chris, we're just happy with a text on Monday informing us that he survived the weekend. In reality, baseball news has been slow, slow, slow outside of the Hall of Fame announcement, or lack thereof. But baseball is right around the corner, and we will be bringing season previews to you shortly. Look for your favorite team coming up starting most likely in the beginning of February.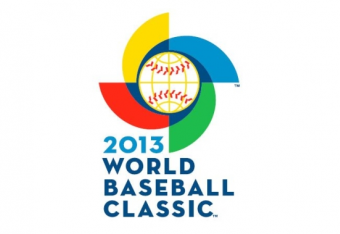 But for now, is everyone excited about the World Baseball Classic yet??? The once every 4 years tournament, which was created after baseball was nixed from the Olympics (but speed walking, handball, and synchronized swimming are in there??? Come on IOC!!)
Really?????
The official rosters won't be announced until later this week but here are some notable players from the USA and Canada that have agreed to play.
Canada
Justin Morneau (Twins)
Russell Martin (Pirates)
John Axford (Brewers)
Jesse Crain (White Sox)
Michael Saunders (Mariners)
Brett Lawrie (Blue Jays)
USA
Mark Teixeira (Yankees)
David Wright (Mets)
Joe Mauer (Twins)
Shane Victorino (Red Sox)
Jonathan Lucroy (Brewers)
RA Dickey (Blue Jays)
Ryan Vogelsong (Giants)
Andy Pettitte (Yankees)
Chris Perez (Indians)
Vinnie Pestano (Indians)
Craig Kimbrel (Braves)
Luke Gregerson (Padres)
Glen Perkins (Twins)
This is a good core for the stars and stripes, with some good bats in Tex, Mauer, and Wright. You can never get all of the players in this tournament, but the USA has the largest talent pool to choose from. I'm excited for the roster announcement later this week.
Look for a recap later this week from us on the WBC rosters and don't forget to follow us @FullCountBlog. Thanks for reading and it's not baseball related, but welcome back hockey and here's to hoping for another Hawks Stanley Cup, although I'm not confident in it.